The plafond tendu is beautiful - your swimming pool is afraid to use it?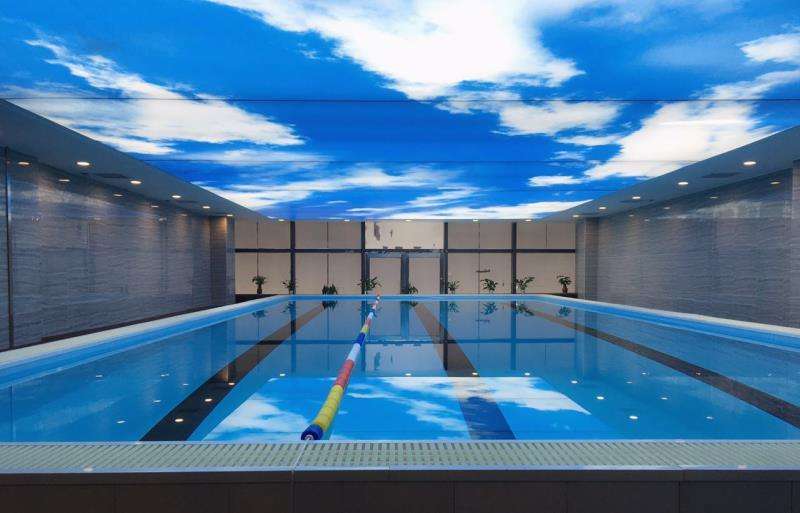 Recently, for the swimming pool to join the park plafond tendu of some problems, we have done a specific analysis, and put forward an effective and implementable solutions, for this doubt and troubled by the garden to provide a little advice and help.
The following problems may arise.
1. plafond tendu construction because of the gap left by the joints leading to moisture into the light box, the lamp damp power out.
2. There is no ventilation system in the swimming pool, the walls are damp and mouldy due to excessive moisture, and there is an odour problem inside.
3. Although the gypsum board above the light box do waterproof, but still subject to moisture under pressure caused by the soft membrane ceiling film under pressure to break.
Solutions to the above problems.
1. Ensure the correct installation method. The plafond tendu ceiling should be made with a slot and sealed well after installation. If doing a large area of soft film it is recommended to do a pull bevel, leaving drip holes away from the wall to allow water vapor to escape. Gardeners who are not familiar with the process are advised to look for a professional soft film ceiling builder.
2. Make the ceiling waterproof. If you need to do plasterboard shaping, you should use waterproof plasterboard, waterproof putty, waterproof latex paint. It is recommended that swimming pools use water and moisture resistant materials such as aluminized plastic panels, eco-wood and tiles.
3. Do a good job with the ventilation system. It is recommended to install a fresh air system, in addition to reaching the role of purifying the air, can also regulate the indoor humidity, saving heating co
You are highly welcomed to visit our factory for installation training in any time .