The Excellent performance of uv print pvc stretch ceiling film foxygen stretch ceiling factory china

1. Hotel and rooms:
A) The soft pvc stretch ceiling film and varied ceilings are in a variety of shapes that meet the design requirements of the hotel lobby ceiling decorative system .
B) The delicate and pure texture stretch ceiling materials can give the guest a comfortable and clean feeling.
C) Antibacterial and anti-mildew function meets the hygienic requirements of the hotel.
D) Waterproof and convenient disassembly function is suitable for the frequent overhaul of the complex piping and lighting system on the roof of the hotel.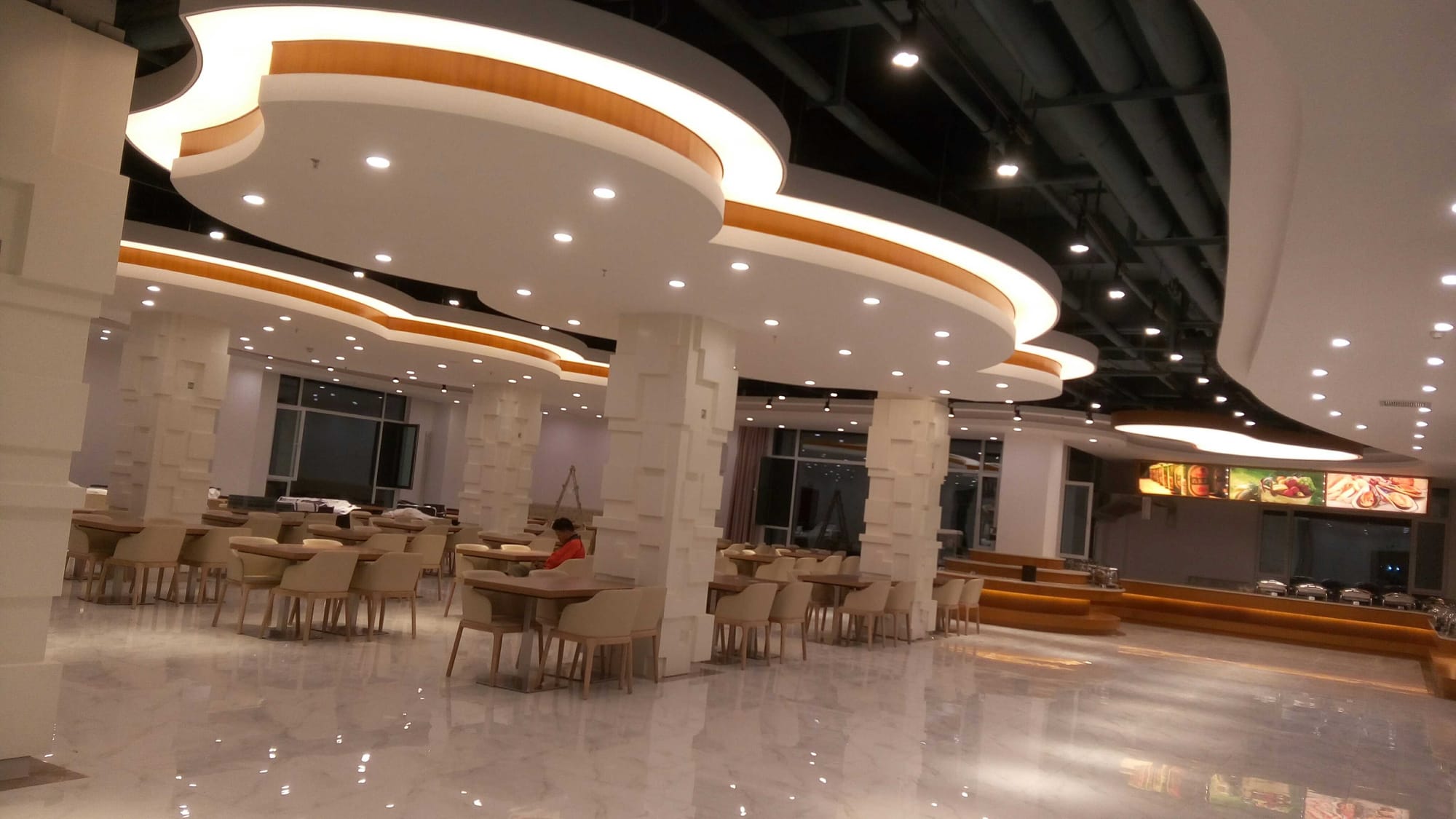 2. Office space:
A) Rich colors and casual and versatile shapes are suitable for the diverse design of the office.
B) It can be used in large blocks, which is suitable for the requirements of large office space, and the overall effect is outstanding.
C) Waterproof and convenient disassembly function can be adapted to the complex piping structure and lighting system of the office roof.
D) The pure and delicate texture is suitable for the office atmosphere.
E) Good insulation can significantly reduce energy consumption.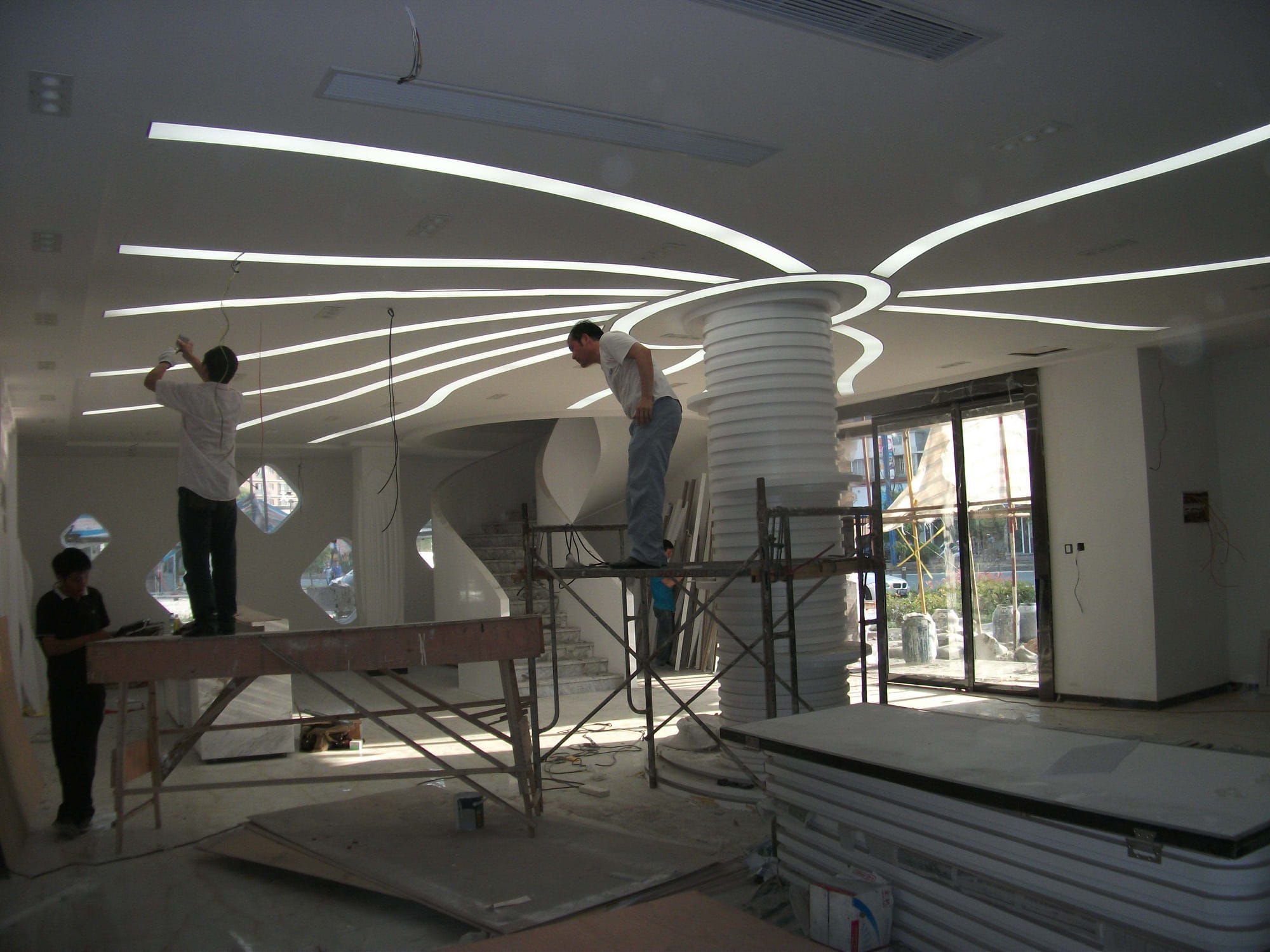 Stretch ceiling system, please identify "foxygen stretch ceiling" brand, I do not only products, but also services! (Telephone: +8613681600551) foxygen Soft Film Ceilings, Flexible Ceilings, Drawn Film Ceilings, Translucent Membranes ceiling film, Class A Membranes, Ultra Wide Unwelded 5m UV High Definition Spray Painting, foxygen Soft Film Ceilings Manufacturers, Low Price Soft stretch Film Ceilings Wholesale, Soft Film Ceilings Join, Free Design and Production Engineering Installation One-stop Service! Http://www.foxygenstretchceilin.com/
Whatsapp No directly: +8615900703866 24 hours free!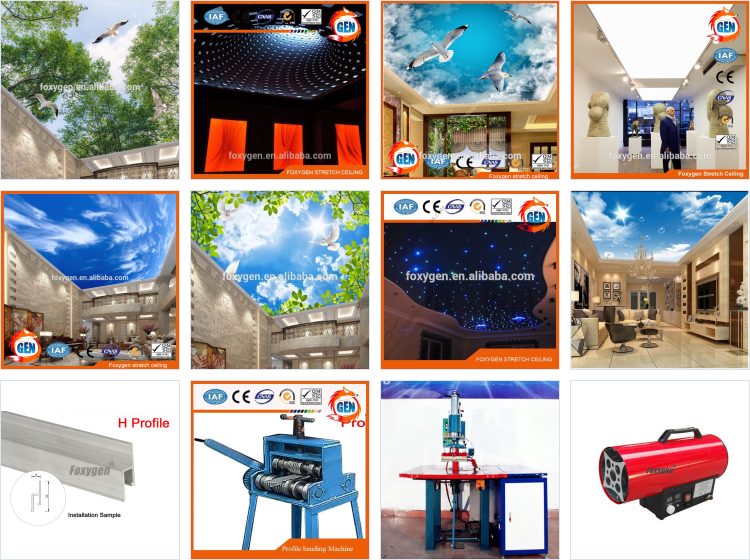 FOXYGEN is a TOP 10 stretch ceiling manufacturer china who focus on stretch ceiling film materials,print mural Wallpaper,3d pe brick foam wallpaper and pvc tarpaulin production more than 10 years now.