How to unInstall or remove a Stretch Ceiling Film Foxygen
Following is the basic process :
1. pry up the harpoon to loosen it by fixer;
insert the fixer into the profile to take out the harpoon
2. Insert a crochet into harpoon;
3. Pull the pvc harpoon out;
4. Uninstall the pvc harpoon;
5. Reinstall the stretch ceiling film by fixer.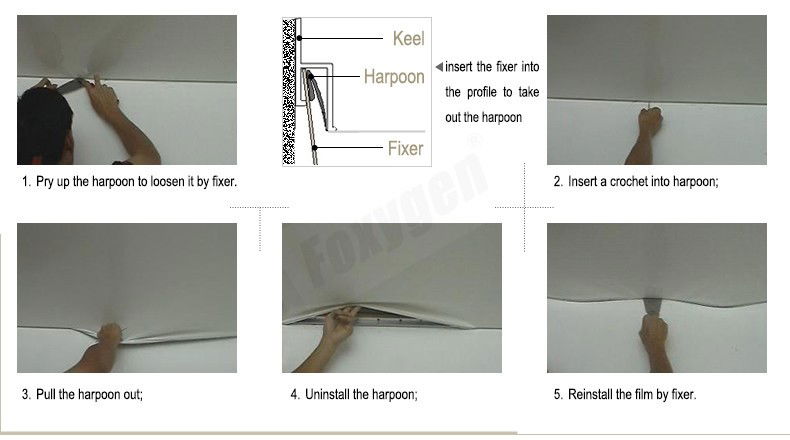 Foxygen factory provide installation videos and technology for helping our you on understanding .
You are highly welcomed to visit our factory for installation training in any time .