House Modern False Ceiling Blue Sky Clouds Sunshine Print 3D Transparent PVC Ceiling Design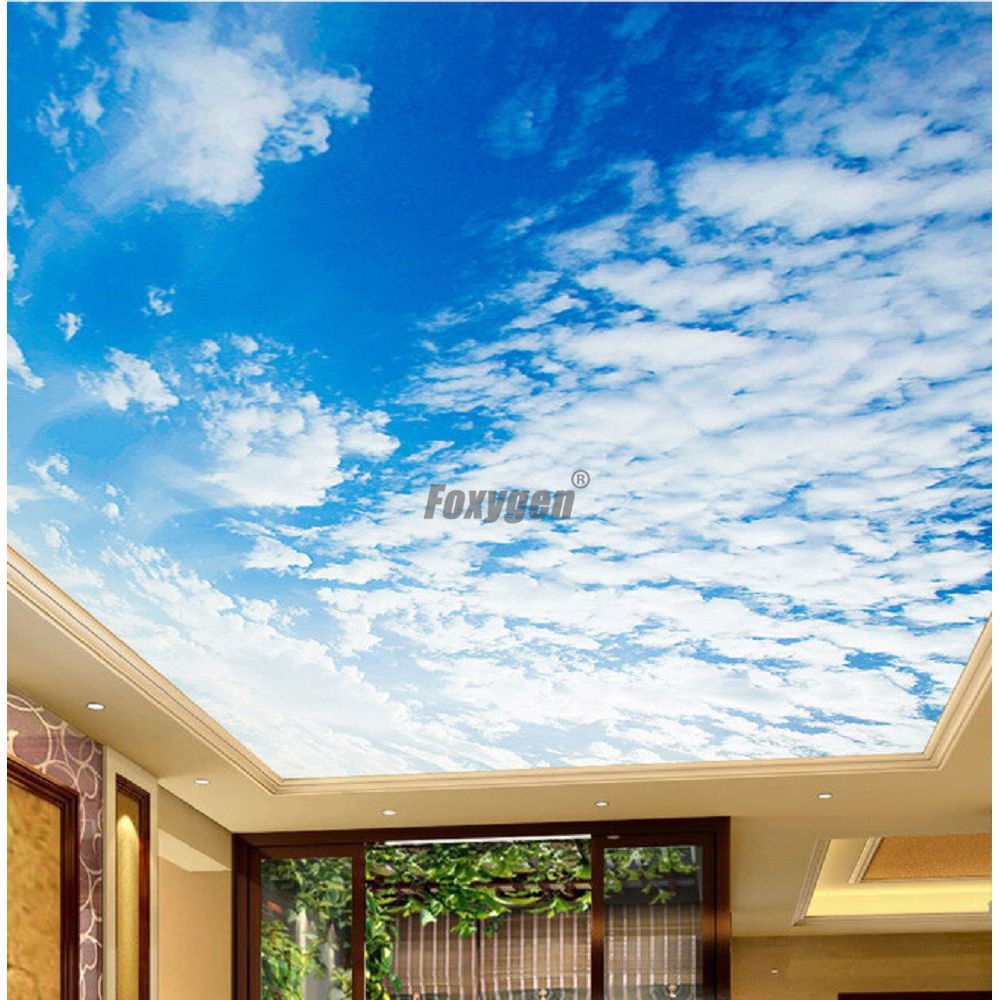 Product Description
Glossy stretch ceiling imitating lacquer coating, so it is also called lacquer. It has the corresponding decorative features: a reflective and mirror effect, enlarges the space. This ceiling looks presentable and rather brightly. The main difference of the glossy texture is a huge gamma colors paintings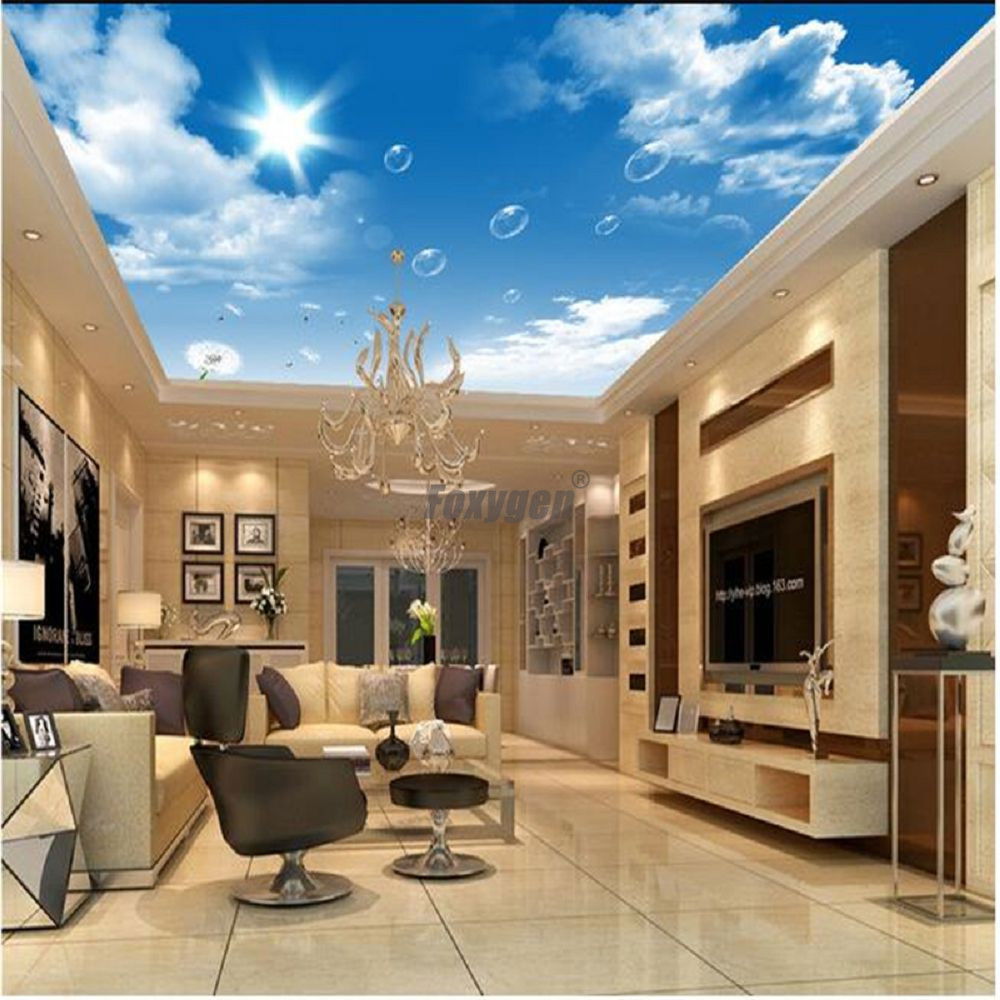 Technical Information
| | |
| --- | --- |
| Chemical Composition: | 74%PVC ,26% plasticizer |
| Weight : | 240-320g/M2 |
| Afford Weight : | 195kg/square meter |
| Translucent rate: | 75%(translucent film), 25-30%(lacquer film), 35-40% (matte film), 10-25%(suede film) |
| Maximum tensile strength: | Up to 17 Mpa |
| Ultimate tensile strength: | 30 N (both lengthwise and edgewise) |
| Maximum ambient temperature: | -30 ° to +65 ° |
| Light absorption coefficient: | 30 percent (film canvaseswith mirror effect) to 95 percent (webbed canvases) |
| Shore hardness number: | 41±2 |
| Fire-proof standard: | Level B |
| Anti-bacterium: | Yes, ( GB1741-1989) |
| Broken Tensile: | 262% |
| Quality Guarantee : | 15 years quality guarantee |
Quality Guarantee
We Provide 10 years quality guarantee for our products .
Our Technology Advantage
R&D center, QC team and professional machinists we surpass competitors with superior product and highly stability quality.
Our Delivery Advantage
Lead times 2-5 days quicker than the industry average due to more flexible machine process controls.
Our Price Advantage
5-10% cheaper than industry average stemming from an excellent and efficient management system.
Application
Stretch ceiling is wide used used by decorators , interior designers, construction contractors, architects, which is rapidly applied to anywhere . Such as :
Renovation, reconstruction , new buildings
Houses , apartments,
Service sector like hotels, restaurants, offices, hospitals, store construction, Exhibition halls, trade shows .
from residential dwellings to large sports or entertainment venues and public malls.
Damp or caloric rooms like bathrooms and swimming pools
Through years' development, FOXYGEN is known as one of the world's leading PVC Foil For Stretch Ceiling manufacturers and suppliers in China. If you're interested in our interior wall covering and drop roof ceiling renovations lackfoil stretch ceiling, welcome to buy the quality products in bulk from our factory. We also support customized service. Feel free to enjoy our cheap price and good service.